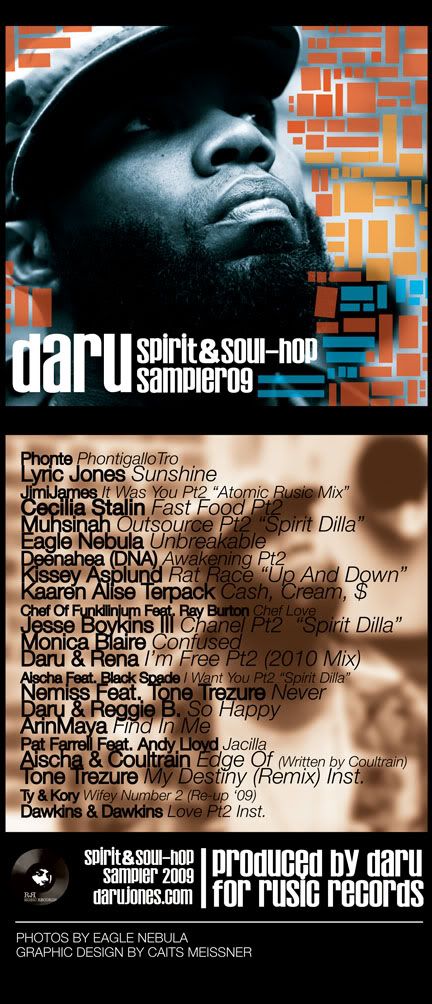 (Click on the pic to listen/download from Daru's Bandcamp page, or use embedded player below)
World-traveled and well-known drummer/producer Daru Jones is back at it with his third sampler, "Spirit & Soul-Hop" -- Featuring songs produced by Daru himself, and remixes of songs recorded by local and international artists such as Muhsinah, Rena, Kissey Asplund, Eagle Nebula, and more.
For more than a decade, Daru has worked as a professional drummer and producer in many genres, alongside artists such as Talib Kweli, Black Milk, Bilal, Slum Village, J-Live, and Kim Burrell, to name a few. Stay tuned for the re-launch of darujones.com and darujones.blogspot.com for events and upcoming projects!
For management/booking, contact Akilah Scharff at: akilah@anarcheighty.com.