:::::::: Nov./Dec. NEWS :::::::::
Sunday, December 28, 2008
The TONY Blog
The Cypher Band Igmar(Trumpet),Louis(Bass),Borham(Keys),James(Sax),Daru (Drums) and Rob Swift of Executioners (Cuts) preform 3 sets of Premo Classic's.
Keeping things going before, after and during the talk was
Igmar Thomas and the Cypher
who, with some help from Queens turntable-whiz Rob Swift, performed instrumental interpretations of some of Premier's most recognizable beats, including Group Home's "The Realness," Jeru tha Damaja's "Come Clean" and Biggie's "Kick in the Door." I've heard a few bands do spot-on covers of hip-hop instrumentals before (Brooklyn's El Michels Affair, who has been working on a long rumored Wu Tang cover album; The Roots; Ghostface pals, the Rhythm Roots All-Stars) but I have to say these guys were on a whole different level. Their version of Nas's "NY State of Mind" immediately after the Q&A session was so convincing, I had to look on stage to make sure Rob Swift wasn't playing the vinyl.—
Jesse Serwer
This was a dream come true for me -- Daru Jones
for more info click
::: VIDEO CLIPS from INTERVIEW ::::
PART 1 "Nas Is Like"
Click link DJ Premier & Rosenberg on Nas Live @ 92Y
PART 2 "BIGGY AND PUFFY"
Click link for Rosenberg & DJ Premier on Biggie and Puffy Live @ 92Y
PART 3 "BEST RAPPERS,PRODUCERS AND MORE"
Click link for Rosenberg & DJ Premier on Best Rappers, Producers and more
Thanks to Primo–And Everyone Else!
92nd Y Tribeca
Mic Sean
Nick
Primo
Gary
Gordon
J Period
Igmar Thomas
Rob Swift
Daru
Meghan Stabile
Cipha Sounds
Rik Cordero
Mike Schreiber
Disco Vietnam
BY PETER ROSENBERG
_______________________________________________
Monday, December 22, 2008
::: BB KINGS(NYC) IDLE WARSHIP W TALIB KWELI :::
Talib,Idle Warship (Res , Graph
& Jay), Chay Style and Band:Ray Angry(Keys),Daru(Drums),Brian(Bass) and Chris (Guitar)
More Pics Click
TALIB KWELI W/IDLE WARSHIP & Band SHOW PICS
:::::::::::::::::::::::::::::::::::::::::::::::::::::::::::::::::::::::::::::::::::::::::::::::::::::::::::::::::::::
December 6, 2008
2424REEL =SWISS CHRIS & DARU JONES IN SMASH STUDIO'S(NYC) 12.6.08' PICS BY GIZMO
FOR MORE PICS CLICK
2424REEL = SWISS CHIRS & DARU JONES pic by Gizmo
_______________________________________________________
:::: SLIDESHOW FROM DEC. EVENTS :::::
Click link for NYC AND WORKING!!!
_________________________________________________
Monday, December 9, 2008
:::::::::::: LARGE PROFESSOR & DARU JONES ON YOUTUBE :::::::::::
Xtra P & Daru Jones (Slum Village Drummer)@ the Revive the Live show @ Le Poisson Rougue on November 8th 2008. Real Hip Hop Lives!
by Roddyroach
Click link for Large Professor & Daru Jones Set Nov 2008 NYC
ESPERANZA SPALDING & DARU pic by BRIDGET WILSON
___________________________________________________
::::::::::::::: EAGLE NEBULA VIDEO CLIPS ::::::::::::
Monday, December 15, 2008
Blak Betty produce and preformed by Protius feat. Drum Solo
Click link for -Blak Betty
"Page 2" produce by Georgia Anna Muldrow
Click link for PAGE 2

That's Black Betty and Page 2! Shouts out to Tius Blak, the hardest working hype man, and Daru Jones, the hardest working drummer on the planet!!!!!!
Posted by eagle nebula at 3:20 PM


Sarah White C TRAIN w/ Kiva(Keys),Don Cuco(Bass) and Daru(Drums)

Sarah White "c train" from chipmonk on Vimeo.


I do want to thank everyone in NY who came out to the show at The Knitting Factory on 11/29, myself, Ursula Rucker and Sarah White filled the space with much needed postive energy, check out the picks below!






From Eagle Nebula Blog

http://eaglenebula.blogspot.com/2008/12/knitting-factory-show-footage.html

::::::::::::::: LIBERATOR MAGAZINE TRIPLE FEAT. DARU :::::::::::::::

Wednesday, December 17, 2008



We featured Daru a while back when he dropped what I call his Hip Hop gospel project called Good Nuzic. Unlike KRS-One's attempt at going spiritual, Good Nuzic was literally some of the best feel good music I've ever heard. He never compromised his underground roots -- he didn't go "rock" with it (as is the trend these days) and he didn't come with preachy intellectual jesus songs like KRS-One -- yet he managed to elevate the project to this level that just makes me smile whenever I listen to it.

He's recently released another project, this time an instrumental one called Spirit Drumz Chapter 1. More Daru coming today, he has a lot of new stuff out..

FOR MORE INFO CLICK

http://weblog.liberatormagazine.com/2008/12/daru-spirit-drumz-chapter-1-kiotd.html
____________________________________________________

Wednesday, December 17, 2008



Off a new EP project from Daru and Jasiri X (coming in 2009) titled "Movement Music"

FOR MORE INFO CLICK

http://weblog.liberatormagazine.com/2008/12/daru-jasiri-x-fire-kiotd.html

____________________________________________________

Wednesday, December 17, 2008



Joy Jones was born in East LA, raised by Caribbean-American parents, educated at Duke University (biology and cultural anthropolgy), seasoned at the University of London (medical anthropology), and prepped in the London art scene. She returned to LA and started a one-woman-show entitled, "The Nappy Goddess Complex" and has became a fixture in LA's underground spoken word/soul community.

She recently dropped "The Joy/This Too Shall Pass" on Philly indie label, Recordbreakin. It's available at: recordbreakin.com

FOR MORE INFO CLICK

http://weblog.liberatormagazine.com/2008/12/joy-jones-joy-daru-remix-kiotd.html

_________________________________________________________

:::::::::: ALSO MORE PRESS FEAT. ON WUZZ MAGAZINE (FRANCE) ::::::::::::

11/12/08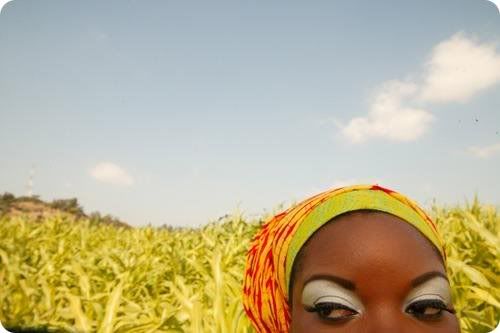 19/20. On finira sûrement cette année en faisant le bilan de toutes les sorties soul novatrices et excitantes. Il y'en a eu... Et Joy Jones en fait partie.

Cette talentueuse chanteuse originaire de L.A sort ce mois sur le label Recordbreakin, un second EP The Joy/This Too Shall Pass agrémenté de plusieurs remixes concoctés par les producteurs du moment. Lil'Dave, Daru, The Soulful Fundamentalist, Daz-I-Kue et Spinnerty.

FOR MORE INFO CLICK

http://wuzzthebruzz.blogspot.com/2008/12/joy-jones-joy-drop-it-mix-by-daru.html
_________________________________________________________

::::::::::::: NEW EXCLUSIVE MUSIC ON ISOUND :::::::::::::

http://www.isound.com/daru_jones

#1 "She Loves Me (BROOKLYN)" BY CAVALIER prod. DARU FROM "THE DUGOUT EP' feat. DARU BEATS " 09' ALSO ON "THE BREAKING" www.myspace.com/cavwins

#2 "Come On Pt4 " FEAT.BROTHASOUL prod. DARU FROM "RAPSOULDRUMZ" Push back for 09' Release.

#3 "Fire" by JASIRI X. prod. DARU FROM "MOVEMENT MUSIC EP' " 09'

#4 "The Joy (Drop It Mix)" by JOY JONES prod. DARU FROM "THIS TOO SHALL PASS/THE JOY" EP 08' avalible now www.Recordbreakin.com
_________________________________________________________________

::::::::SPIRIT & SOUL-HOP SAMPLER MAKES GIANT STEP STAFF PICKS OF 08' :::::::::


Elias Kassatly of Giant Step(NYC)


Commercial Releases
Eric Lau - New Territories
Q-Tip - The Renaissance | More Info/Listen
Raphael Saadiq -The Way I See It | More Info/Listen
Erykah Badu - New Amerykah | More Info/Listen
Wayna - Higher Ground


Promotional Releases
Daru - Spirit & Soul-Hop Sampler '08 Hosted and Compiled by Marc Mac (4 Hero)
Ayah - Problem Woman Mixtape
Erik L - Loose Control EP
Miguel - Mischief- The Mixtape
Oddisee - Peter Rosenberg Presents... A Rosenberg Oddisee








(REMASTER) Daru Spirit & Soul-Hop Sampler 08' Hosted & Compiled by Marc Mac(4Hero)

9/24/08'

320 kbp High Quailty Mp3

http://www.sendspace.com/file/swb7nl
http://www.zshare.net/download/1949360925666d1b/

http://rapidshare.com/files/148360395/Daru_Presents_Spirit___Soul-Hop_Sampler_hosted_and_Compiled_by_Marc_

FOR MORE INFO CLICK

http://www.giantstep.net/features/214#Elias

::::::::::::::::::::::::::::::::::::::::::::::::::::::::::::::::::::::::::::::


Thankful / Grateful for all the blessings & lessons in 08' and looking forward to 09' appreciate you all ...

DARU JONES